Combining Sea, Road, Rail, and Barge into the optimal transport solution
Our multimodal transport network spans globally. By offering an optimal combination of deep, short sea, road, rail, and barge services, Danteco can deliver a reliable, sustainable, and cost-effective transport solution. Our door-to-door service integrates collection, shipment, and delivery into a seamless transport solution. Besides door-to-door services, we also offer quay-to-quay services. This service allows customers to use an extensive shipping network with their equipment.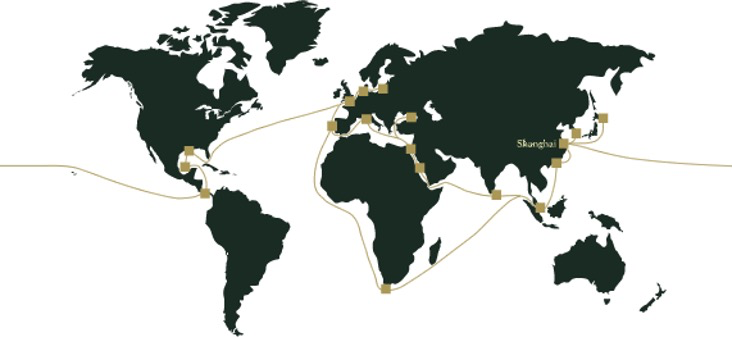 Intermodal transport
The transport and logistics of tank containers and cargo should not concern customers. We take care of the logistics anywhere in the world. Danteco has the necessary experience and contacts to ensure that the transport of tank containers worldwide runs smoothly and efficiently. We always try to find the best price and the most flexibility. Whether it concerns transport by train, boat or truck, we can find a suitable mode of transportation. We can offer competitive rates thanks to our extensive network of logistics companies. We can offer a logistics solution for almost any type of cargo. Think of transport of dry bulk, asphalt, bitumen, emulsion, methanol, liquid, foodstuff, chemicals, gas, etc. We can also handle customs formalities.
We offer the following services:
• A complete import and export solution, including loading and unloading at the port of destination or origin.
• Deep sea freight from or to Rotterdam and other destinations – origin.
• We take care of the complete customs formalities.
• Diverse container transport options for FCL (Full Container Load) or LCL (Less than Container Load) and oversized (Out of Gauge) loads.
• Intermodal transport is a cost-effective and sustainable method for a large number of different destinations.
Benefits of Using an ISO Tank Container
Tank containers are indispensable for intermodal transport, from sea to the road or via rail. Tank containers make it possible to find the best option anywhere in the world.
Using ISO tank containers means your liquid/bulk cargo is transported safely, cost-effectively, and reliably. Tank containers are designed according to ISO standards. This makes them very reliable and resistant to extreme pressure and damage. There is no chance that the ISO tank container will leak, no additional packaging material is required, the tank containers can maintain a specific temperature for temperature-sensitive cargo, and they can be transported by road, rail, or ship.
Why an ISO Tank Container?
Different types of cargo can be transported with an ISO tank container, whether it concerns dry bulk, liquid, or gas. With an ISO tank container, the cargo load is well-protected and can be transported efficiently. For example, from a ship directly over to trucking or even rail. Danteco has a diverse fleet of tank containers. This means we can almost always offer the right tank for your cargo. We can see which tank container is suitable based on an MSDS sheet. If you have any questions about the options, don't hesitate to contact us. We are happy to help you with a solution.